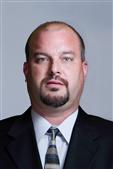 Dear SDCPOA Members,
This spring marks a full year of the COVID pandemic. We remain hopeful that we are moving in a positive direction and resuming to a sense of normalcy.
I wanted to update you all on the political realm as it pertains to our profession and law enforcement. There are a few dozen new legislation bills being proposed that directly impact law enforcement and probation. Police reform is a major focus not only in our state and with local leaders but also nationwide. PORAC is working closely with state elected officials to ensure our voices are heard.
Just last week, three board members and I participated in a zoom conference that had over 40 probation officer's association members participating from around the state and over a dozen state elected officials who work in our State Capitol. We focused on specific bills that directly impact probation. AB 669 is a bill that inadvertently omitted probation officers and we are simply asking to add probation officers to the bill. The author of the bill is in support of adding us to the language. AB 1165 is a bill that would remove OC spray from our juvenile institutions. We are opposing this bill as it would place our officers and the minors in extreme danger situations. SB 493 is a bill that diverts state allocated funds from the probation department and directly gives these funds to community organizations. We are opposed to this bill because it does not include oversite as to how this money will be utilized.
I am working hard every day with both PORAC and SCOPO to be a voice for our profession and navigate through these challenging times. Justice Reform and a change is coming. We must ensure that we educate our stakeholders, and we continue to voice our concerns throughout the process. We are doing everything we can to protect the integrity of our profession.
I would like to take a moment to shift our focus and pay tribute to innocent lives that have been lost.  Our hearts are with every single person who is grieving over the tragic loss of life in Boulder Colorado, in Georgia and over the escalation of anti-Asian racism that has stoked a rise in violence.  We are with all of you and stand behind solidarity and stand in finding strength in all our differences so we can continue to build a world that is resilient. Let's continue to work towards equality and we continue to thank you for the wonderful work you all continue to do to promote diversity and inclusion.
Please continue to stay safe and take care of yourselves and your families. Enjoy your Springtime and we are here for any questions or concerns.  Please feel free to reach out to me or any of our SDCPOA board.
Sincerely,
Scott Laudner
SDCPOA President