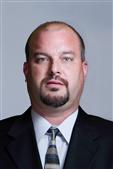 Dear SDCPOA Members,
As we enter a new year with optimism and hopes of a better year to come, so far 2021 has been just as difficult as 2020 with COVID-19 and the loss of one our own officers this month.  While the start of the vaccine rollout has provided some brightness ahead, we still must be conscientious and continue to follow safe practices.
As your President, I would like to provide an update on a few things going on within our department. The County has provided the following information as it pertains to the COVID vaccine. The County has identified that the following classifications will be offered the vaccine in February:  Institution personnel, and any DPOs that are continuously doing shifts in all institutions.  Furthermore, any DPO or SrPOs doing field work, CTC staff, transportation officers and any other positions that are assigned to adult facilities. As of the writing of this message and to provide some positive information, the County had about 50 extra doses last night and administered those extra doses this morning to institutions officers that were identified as high risk.
The department continues to evaluate the workload of DPOs and may require some POs to work shifts within the institutions until further notice. This is on a case-by case basis and is at the discretion of each Division Chief. Both institutions are conducting weekly COVID testing on site for both officers and clients.
With regards to budget, our Association is working with elected officials and administrators trying to minimize the financial impact on our department in the upcoming fiscal year. We will have further information as new management takes over.
As stated in our introduction and for those of you who did not know, we lost one of our own dedicated Correctional Deputy Probation Officer II (CDPO II) last week.  Officer Ralph Serrano was an 18-year veteran of the department.  We would like to extend our most heartfelt condolences to Officer Serrano's family and everyone that knew and had great admiration for Ralph. This has been a tough time but hoping that everyone can stay united and dedicated to one another. Please remember that our Peer Support Team members are available for anyone wishing to talk.
I would also like to personally announce that we have welcomed Retired Deputy Probation Officer Lisa Duchow as our Peer Support Liaison for our Association.  Feel free to reach out to Lisa on her cell phone or through email.  Her email is Lisalux8@cox.net and her cell phone is 619-990-9472.
Please continue to follow all safety protocols and be safe.
Sincerely,
Scott Laudner
SDCPOA President