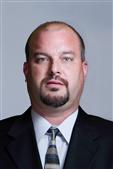 Dear SDCPOA Members,
As you are aware, we are facing a budget shortfall due to the current pandemic and the impact nationwide. The loss of revenue has been detrimental for all of us. We have reached out to the Board of Supervisors (BOS) and as your
president, I am working very hard to educate them on how this loss of revenue will be damaging to our department and more specifically to the residents of San Diego County. I have personally met with a few of them and provided information that they have not been previewed to for one reason or another by management.
As an association, we have worked very hard to build relationships with the BOS to get to a point where we can reach them directly. We have been lucky to have a few of them willing to meet with us.
We are doing everything we can to try to get the number of those impacted by this budget reduced. As stated in our last message, if or when these cuts go into effect, we will make sure they are done as fair and equitable as possible.
With regards to legislation, there are a few changes being considered at the state level that will impact law enforcement in general and in some cases, probation officers. We are working diligently with PORAC and with SCOPO to ensure that we have a voice as these changes are being discussed. *More information regarding SCOPO will be found towards the middle of this newsletter.
I would like to personally take this opportunity to thank you for your hard work. I understand what many of you are going through because I hear your frustration during our telephone calls. Please make sure that you reach out to others for emotional support and let's make sure that we all take care of one another. We continue to have members of the Wellness Team readily available if needed. We are also a part of the Employee Assistance Program offered through the County of San Diego. I appreciate all you do and once again, a sincere THANK YOU.
Sincerely,
Scott Laudner