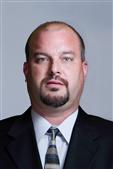 Last month we attended the Annual PORAC conference, which was held in Reno Nevada. It was a good opportunity to network with hundreds of law enforcement officers from all over the state. PORAC is heavily involved in lobbying for peace officers rights. We were successful in getting several proposed bills stopped before even making it to the legislator's desks.  Some of those bills would have made our jobs as peace officers much more challenging.
On the political side, we were strong supporters of Nathan Fletcher's run for County Board of Supervisor since his announcement as a candidate. We are excited to announce his victory. Mr. Fletcher has committed himself to working not only with our board on a variety of issues facing our department, but wants to personally meet with some of you and learn what it's like to be in your shoes and know what you do on a daily basis. Within the coming year, we will start the process of interviewing the next round of potential candidates for future Board of Supervisors. We want to ensure they are educated on our career as Probation officers and know the importance of our role in serving our community.
As you may all know, the last few months have been very challenging for institution staff. The department has tried to implement a new schedule and attempted to make this change before having any protocols in place prior to the transition.  We were able to push the new schedule until the beginning of April of 2019.  The department assured us that proper protocols would be in place prior to this implementation. They also have to certify that we will have the personnel to fill in current vacancies.  Part of our goal is for the department to continue hiring qualified personnel, thus eliminating the need for  mandated overtime and to be able to successfully implement this schedule.  As your board, our primary concern is the well being of our members through the  ongoing changes of this proposed schedule.
Moving on to case work, we are aware of the continued shortage of DPO's and work load issues where the work continues to increase. It is our goal for this upcoming year to get more CDPO's promoted to DPO in order to alleviate some of these issues. We need to get back to serving and protecting our communities and do the job of Probation Officers.
In closing, we look forward to this New Year. We know that positive changes are in the making. We will continue to work hard for all of you and have your best interest at heart.
Enjoy this season with your loved ones and make time for yourself. May you all have a happy and safe Holiday Season from all of us.
Scott Laudner, SDCPOA President