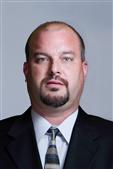 The beginning of May, we attended both the local and state Fallen Officers Memorial events.  It was an honor to represent you at these recognized events.  We have been busy lobbying against several changes to legislation that would affect our officers.  While attending the Fallen Officers Memorial event in Sacramento, I met with members of PORAC and several legislators to discuss problematic bills proposed by Assembly Members.  As an association, we have been diligently educating lawmakers and elected officials on the type of job we do and obstacles we face.  At the moment a bill that we have been monitoring is AB931.  AB931 is seeking to change the use of force rules, primarily for officer-involved shootings going from "reasonable" to "necessary."  At this time, AB931 is being opposed by almost every law enforcement agency in the state.  We will continue to monitor this bill and provide you with updates on any new developments.   We are happy to announce that AB2010 was successfully defeated before it made it to a vote.  This bill proposed for pepper spray to be used in a juvenile facility only as a last resort when necessary to suppress a riot and only when authorized by a juvenile facility administrator or designee.
Just recently we mailed flyers to our community endorsing Nathan Fletcher for a seat as a County Supervisor.  Nathan knows that the current Board of Supervisors fails to prioritize probation programs and fails to staff our facilities.  He has committed himself to addressing these issues if elected.
These last few months have been very challenging for our association, as we have several issues that we have been dealing with.  The current budget the county has provided us with is irrational.  Our institutions continue to be understaffed and officers continue to be on mandatory overtime.  Our casework officers are not only over yardstick and understaffed, but they continue to work more with less.  Second, the continuous movement of staff around our department and "reorganization" is a direct result of the current budget and the lack of recognition by management.  They fail to acknowledge that our work is important and part of our job duties is community safety.
The final significant challenge facing our association is that our current contract is close to expiring and the county made an offer that was decisively voted down as it was not suitable for the type of job we have and the risks that we take as probation officers.   We are currently in negotiations with the county and we continue to point out that we are worth more than what they offer.  It is unpredictable how long this battle will take, but do know that we are doing everything possible to be compensated accordingly.  Please note that during contract negotiations the County has suspended all labor management meetings.
As summer approaches us, we as a board encourage all of you to enjoy time with your families and enjoy those upcoming summer days.  Remember that we offer several discounted tickets for those that would like to spend time with family at theme parks or at the movies.  Please know that as your Board we will continue to work hard and continue to represent you.  Feel free to contact me anytime.
Have a wonderful summer.
Scott Laudner, President